OFFICERS
President:  M. Denise Clegg
Vice-President:  
Secretary:  Karen Gentile
Treasurer:  Carole Kellogg
Council Director:  
Committees 

Courtesy Chair:  Rosemarie Griffith
Crispe Home:  Phil Rettman, Karen Bibart and Karen Gentile
Club Yearbook: Jane Pennala
Club Program:  Ann Bray
Membership: Dee Wentzel and Jean Sass
Greens Sale Club Project:  Nancy Lee and Amy Nelson
Greens Sale Council Project: Karen Bibart and Cynthia Hutchinson
Historian:  Cynthia Hutchinson
Webmaster:  M. Denise Clegg
COMMUNITY ACTIVITIES
Plant gardens and provide garden maintenance at the William J. Crispe Home Plainwell, MI.
CLUB MEETINGS & PROGRAMS
Meetings are held on the third Wednesday of the Month, 11:00am to 1:00pm.
July 19, 2017
Life on a Homestead, Tour of the Zinser property followed by lunch at the Fieldstone Grille,
Hostesses: Denise Clegg and Amy Nelson
August 16, 2017
A tour of the Kellogg Bird Sanctuary, followed by lunch at the Dandelion Café
Hostesses: Annie Bray and Rosemarie Griffith
September 20, 2017
A tour of the grounds of the Gilmore Car Museum, followed by lunch at the Blue Moon Diner
Hostesses: Connie Young and Carol Vogeler
October 18, 2017
Fall garden cleanup at the Crispe Home in Plainwell
Hostesses: Cynthia Hutchinson
November 15, 2017
Greens Sale Club Project, Location TBD
Hostesses: Joey Miller and Karen Bibart
December 20, 2017
The Annual Christmas Party and White Elephant Gift Exchange
Hostesses: Carol Kellogg, Dee Wentzel, and Jean Sass
January 17, 2018
Frogs, a different point of view
Guest Speaker: Lori Sargent, non-game biologist with Michigan DNR
No Meeting in February or March
April 18, 2018
Program is TBD, Lunch at the Kalamazoo Country Club
Hostesses: Amy Nelson and Jeanette Meyer
May 16, 2018
Spring Cleanup Flower Planting at the Crispe Home in Plainwell
Hostesses: Ann Bray and Nancy Lee
June 20, 2018
Annual Summer Picnic and Installation of Officers
Hostesses: Karen Gentile, Karen Bibart, and Jane Pennala
MISSION STATEMENT
To stimulate interest in horticulture, the environment and the related arts.
CLUB HISTORY
Western Hills Garden Club was founded in 1960.  The charter members were "buddies" in the Kalamazoo Newcomer Club.  Fourteen ladies joined together to stimulate interest in agriculture, horticulture and related arts.  The club was federated in 1963 as Club 244. Its flower is The Brown-Eyed Susan (Rudbeckia hirta L.)  Meetings are held at 11:00 a.m. on the third Wednesday of every month except February.  The members are a diversified group living in Kalamazoo, Portage, Plainwell, Battle Creek, Augusta and Gobles and Otsego.
WHGC maintains the garden areas of The William Crispe Residential Home in Plainwell, MI.  The members are in the gardens for a fall and spring clean-up as well as during the summer months.  A cutting garden was recently planted to provide fresh flowers for the residents.  In 2008 the grounds were recognized by the Plainwell City Council with The Spring Beautification Award.
Western Hills is one of twelve clubs in the greater Kalamazoo area belonging to the Kalamazoo Garden Council and actively supports its goals and activities including a two day Greens Sale the first weekend in December.  The funds earned are used throughout the year for student scholarships, member enrichment and beautification projects.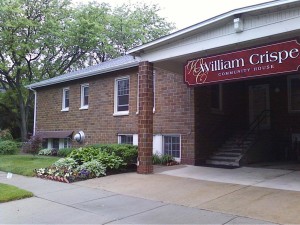 MICHIGAN GARDEN CLUB LIFE MEMBERS
Esther Christensen
Dee Pederson
Francis Sage
Carole Kellogg
Karen Gentile
Rosemarie Griffith
NATIONAL GARDEN CLUB LIFE MEMBERS
Carole Kellogg 2009
Karen Gentile 2015
PAST PRESIDENTS

1961-Mrs. Rudolph Faller (Cyrena)
1962-Mrs. E. John Larson (Ann)
1963-Mrs. John McKay (Sue)
1964-Mrs. Karl Erickson (Ann)
1965-Mrs. Albert Maass (Marilyn)
1966-Mrs. Henrich Schreimer (Mary)
1967-Mrs. John Hayes (Jan)
1968-Mrs. Willard Goodman
1969-Mrs. Edwin Rosenbaum (Joan)
1971-Mrs. Gordon Duncan (Nancy)
1972-Mrs. Ray Pederson (Dee)
1970-Mrs. Paul Krim (Elaine)
1973-75 Mrs. Esther Christensen
1975-Mrs. Frances Sage
1976-Marilyn Maass
1977-Jan Hayes
1978-Esther Christensen
1979-Jan Hayes
1980-Frances Sage
1981-Mardee Mott
1982-Marilyn Maass
 1983-Doraldyne Sachs
1984-86 Sue Smith
1986-88 Rita Moore
1988-Esther Christensen
1989-Sylvia Van Poolen
1990-Dee Pederson
1991-Francis Sage
1992-94 Marilyn Maass
1994-Sue Smith
1995-97 Marian Freeman
1997-Francis Sage
1998-Dee Pederson
1999-Esther Christensen & Dee Pederson
2000-Kim de Bois & Marian Freeman
2001-Kim de Bois & Marion Freeman
2002-Marian Freeman
2003-5 Laura Jenkins
2005-8 Yvonne Evans Wordell
2008-Carole Kellogg
2009-2011 Karen Gentile
2011-2013 Jane Pennala
2013-2015 Dee Wentzel
2015-2017 Karen Gentile
Information on club membership is available by using the email form below.